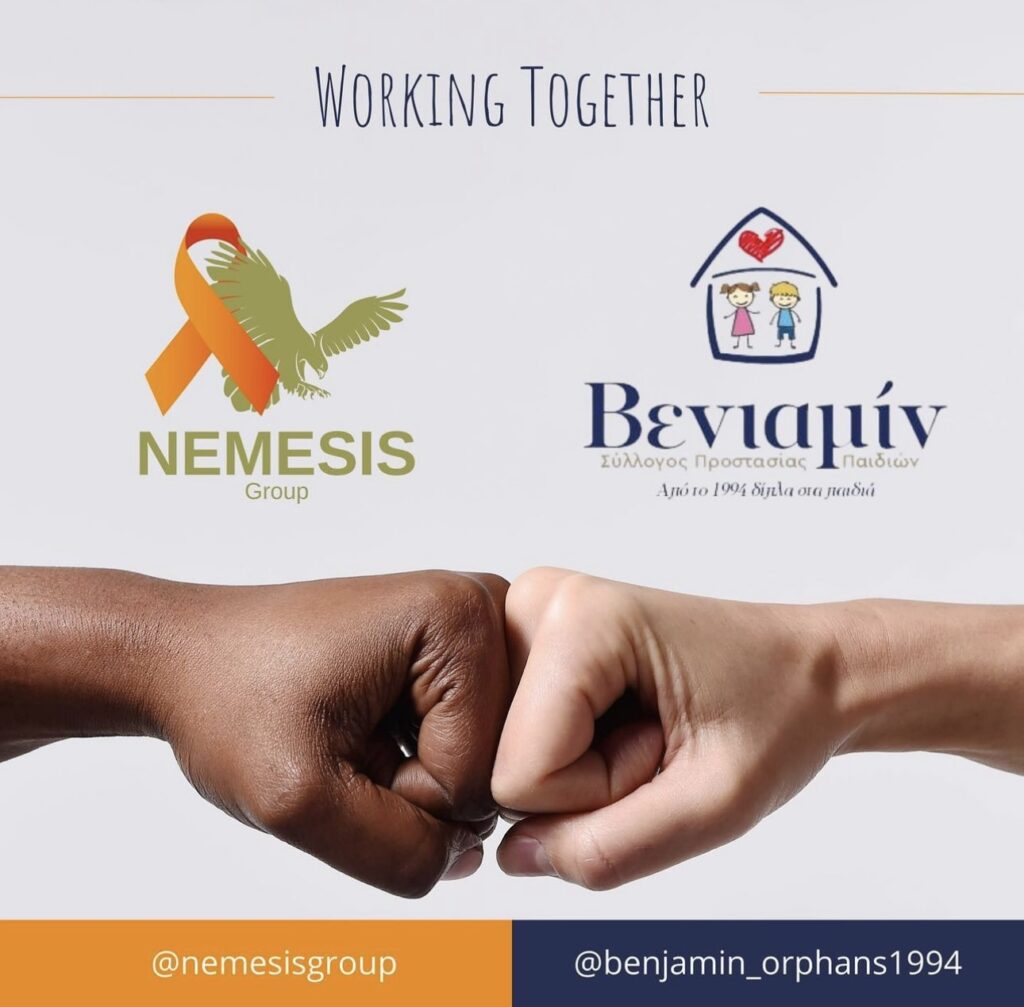 The NEMESIS Association, a Center for Holistic Support of Chronic and Mental Illnesses based in Thessaloniki and the BENIAMIN Child Protection Association based in Katerini, join forces with the sole purpose of caring, protecting and supporting all children in need!
BENIAMIN Child Support Society begins its charitable activity since 1994 with founders, people who themselves once found themselves in the position of the children they support today. The vision of the then president became the occasion for the great work of the Association supporting children who are in need or in danger. (more information . https://benjaminorphans.com/en )
NEMESIS, on the occasion of Angelos, a child who bravely fought for his life and since 2008 flew to the neighborhood of Angelos, opened its wings with a vision to multifacetedly support all children facing cancer and other serious diseases , as well as adult patients and their relatives. (information. https://nemesisgroup.gr/ )
The two Associations, having the children at the top of their pyramid, began their journey of cooperation and committed themselves to a common path with the aim of helping and supporting on a psycho-emotional, biological and social level both the children and their families.
This valuable collaboration started with the DONATION of new children's shoes by the BENJAMIN Child Support Society, so that NEMESIS can make them available to children it supports and who are in need.
"As NEMESIS, we thank you from the bottom of our hearts for this ACT OF LOVE and for the willingness to WALK TOGETHER on the difficult and black and white paths of our little heroes with the aim of making their lives as colorful and hopeful as possible!"
Guided by the Nemesis philosophy that we may not win all battles, but we are here to win most, we begin our fight, not to change the world, but to change the world of every child we support, as characteristically committed and does BENJAMIN!
The presidents of the two Associations, Mrs. Eleni Papastergiou (President of NEMESIS) and Mr. Aris Petridis (President of BENIAMIN), closed their first meeting with the hopeful phrase: NO CHILD ALONE IN THE BATTLE!!!!