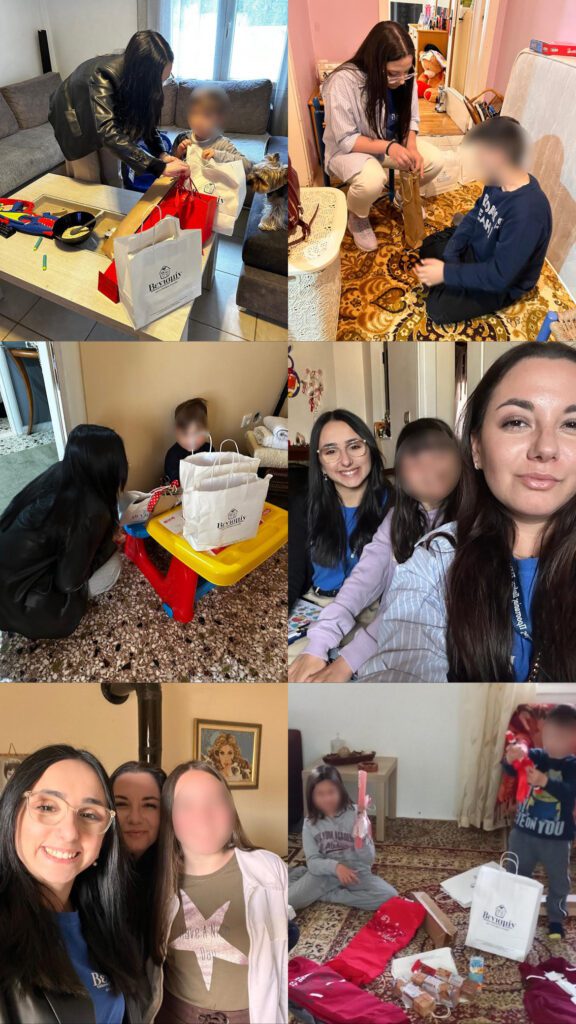 As every year, this Easter too, BENJAMIN will become the "godmother" for its beneficiary children.
With the main slogan "no child without a candle at Easter", BENJAMIN has already started distributing Easter items to the beneficiary families of its programs.
This is another social action, in the context of a set of planned Easter actions, which will culminate on Great Thursday
The BENJAMIN's President and the board of directors stated:
Another important action of love and solidarity is underway, which makes us especially happy, as it brings smiles to the benefiting children of the Association. Our goal is that no child is left without a gift and a candle, in order to make these Holy Days more beautiful for children. This action highlights the importance of giving, and strengthens even more the social work of BENJAMIN, which it has been carrying out with sensitivity all these years.
Department of Social Welfare BENJAMIN
For us at BENJAMIN Easter does not mean being away from our socially vulnerable fellow citizens.
Our lives are intertwined 365 days a year with all those of our fellow human beings who are tested by the difficulties of life.
One more reason to be by their side when we celebrate the feast of Love and Hope, Holy Easter!
So for us, there is no better Easter gift than the smile of optimism that we see on the faces of our fellow human beings, especially small children!
From the large family of BENJAMIN, the Board of Directors, the staff, the volunteers as well as the beneficiary families and our children, we wish you a Happy Easter