Every Christmas and Easter
we have gifts and packages for children that
BENJAMIN
supports It is a great joy to see children with bright eyes, with wide smiles, receiving the parcels and gifts that you offer them.
Each parcel / gift costs about 15-20 Euros.
.The parcels contain
clothing, hygiene items, school supplies, sweets, chocolates, toys and a New Testament recognized by the Holy Synod of the Church of Greece.
We tend to say that
even 5 Euros are of great value
.
There are children whose Christmas is forgotten by everyone, and no one will give them a present.
We know these kids.
And we will never forget them.
In the 1950s, when we were kids someone, maybe a
stranger far away
had similarly taken an interest in us and given us a chocolate, a pair of woolen socks, a doll or a ball.
For us, Christmas and Easter are the bright eyes, the smile, the joy of a child receiving his gifts.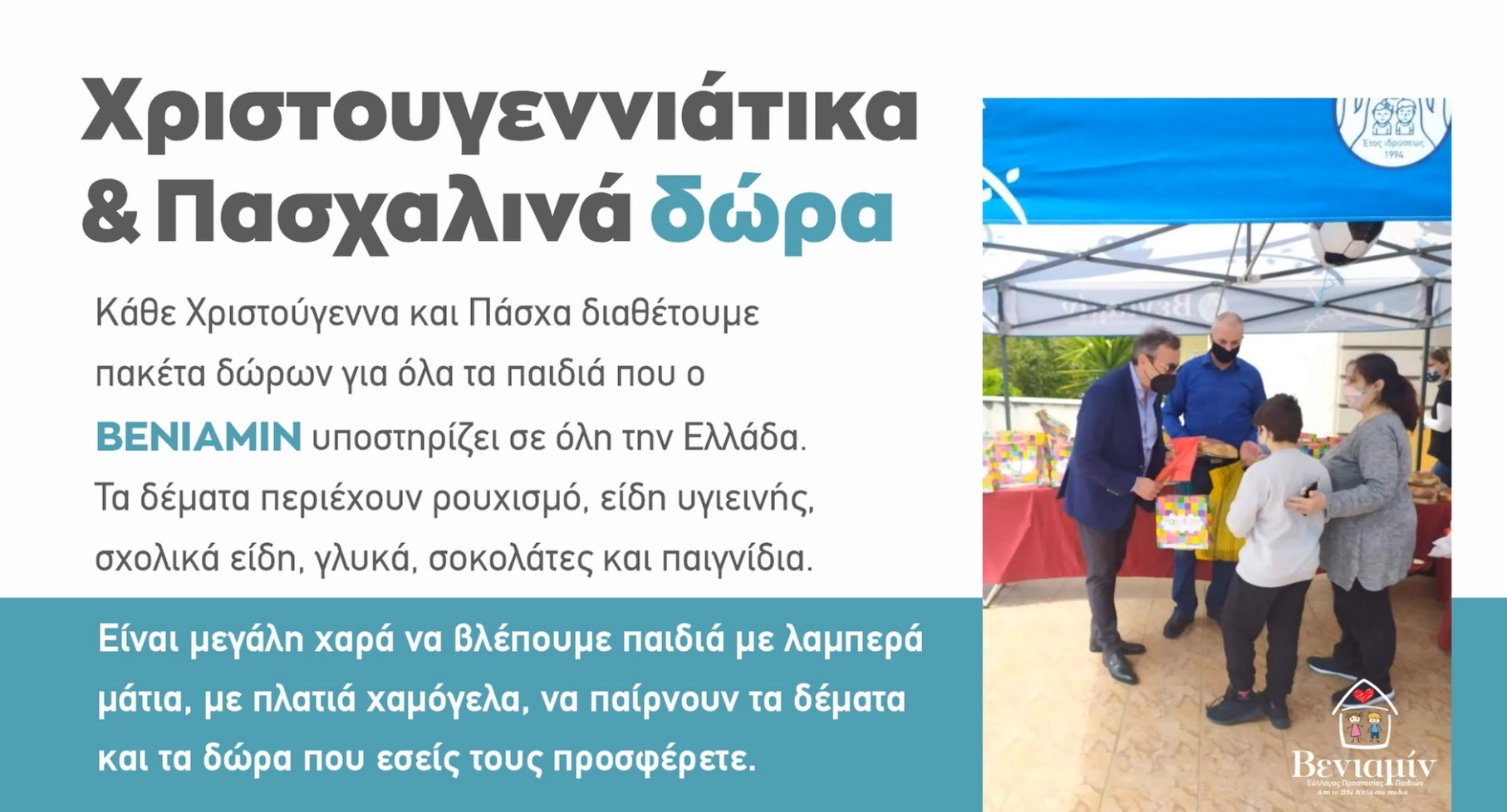 Beneficiary children nationwide

Total annual program cost
The goal is to cover the entire amount of the annual cost of this program, from donations from individuals or businesses or to find suitable donations in gifts for the children