Management executive team

The three-member executive management team (Administrative Team) consists of paid staff who manage all the daily tasks of the.
Organization
, under the supervision of the President Mr. Aristeidis Petridis and is accountable to BENJAMIN's Board of Directors
BENJAMIN
.
The names of the executive management team per work field are these:
Social Anthropologist
Responsible for beneficiary single-parent families:
Recording of beneficiary needs,
Ethical-Psychological Support
Communication with beneficiaries, coordination
Home visits to beneficiary families
Responsible: Mary Petridou
Brief Information
Mary Petridou studied at the Department of History, Archeology & Social Anthropology of the University of Thessaly in Volos, majoring in Social Anthropology.

Among her work duties is the advisory support of the beneficiary families as well as the daily mapping of their needs.
Social Care
Food Bank: Food Distribution to the mothers of the supported kids. Organization, recording supply needs, orders & food storage
BENJAMN's Coin Boxes: Development of a network of stores for placement, management
BENJAMIN's Representation: In events, bazaars
Person in Charge: Mrs Nikoleta Apatsidou
Brief Information
Nikoleta Apatsidou was one of BENJAMIN's first supported
children
in its first operation years Having experienced the importance of BENJAMIN's support
during her childhood
she knows better than anyone else the needs of the mothers and their children.
She had been previously an elected alternate member of the Board of Directors of
BENJAMIN
willing to help where she has been asked to and has been working for BENJAMIN as a paid employee since 2018.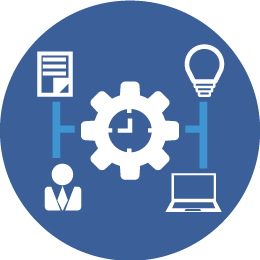 Technical - Accounting - Administrative Support
IT & Network Support& E-shop:

Supervision, management, processing and repair of the computers and the network infrastructure,BENJAMIN's offices . Editing BENJAMIN's Official website as well as the operation of the E-shop


Administrative and Accounting SupportOrganizing, recording, storing all the BENJAMIN's financial data o compiling & preparing all the necessary state /governmental documents


Data Protection Officer (D.P.O)Supervises the Import, storage & processing of personal data

Person in Charge: Mr Nikos Papadopoulos
Brief Information
Nick Papadopoulos holds an undergraduate degree from the School of Computer Engineering, Telecommunications & Networks of the Polytechnic School of the University of Thessaly and a postgraduate degree (M.Sc) from the same school specializing in "Computer, Network and Information Security".».
He has also attended a special seminar on Private Data Protection with a corresponding certificate of attendance.
He has been working for
BENJAMIN
since 2012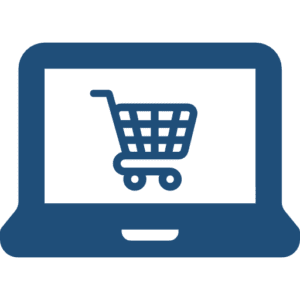 E-shop
Organization, improvement and wider promotion of the operation of the online store Veniamin.gr
Coordination of actions aimed at making known the work of BENJAMIN throughout Greece

Promotion of the work, actions and needsof BENJAMIN

on Social Media (Social Media:

Facebook, Instagram)