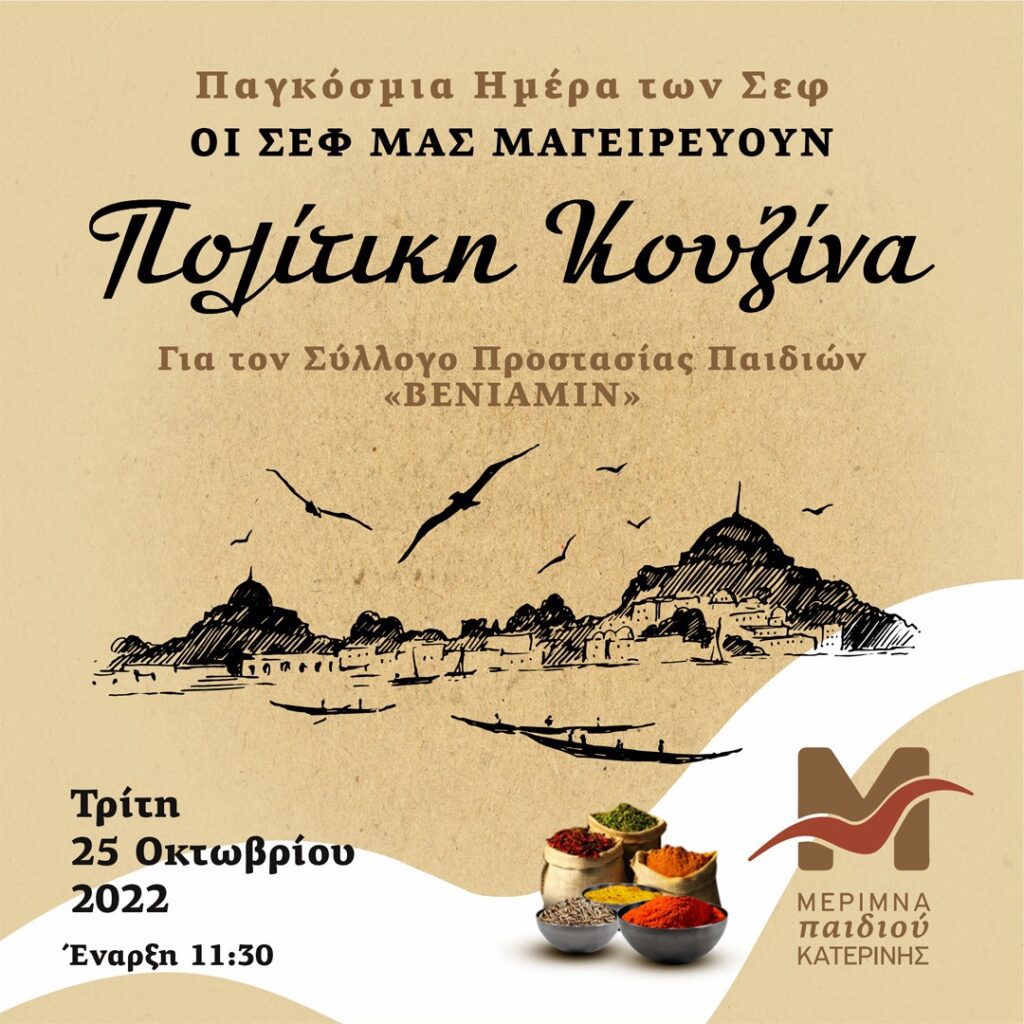 On Tuesday, October 25, our Chefs are
cooking!
An event is about to take place at Katerini's Child Care and our structures will be filled with smiles and beautiful smells.
For World Chefs Day, we decided to organize for the second year an event on the theme of what else? Cooking of course!
The food will be given to BENJAMIN Child Support Society with lots of love from the Merimna Paidiou Katerini team and our guest chef.
Stay tuned to find out which chef will be with us!
The countdown has begun!
More Information: https://bit.ly/3gltDg7
#merimnapaidioukaterinis#cookingworkshop#adultswithspecialneeds