The BENJAMIN's Board of Directors had the pleasure and the honor to welcome yesterday Tuesday 12/10/2021 at its new offices (Augustinou 9 Str, Katerini) the local branch of the Red Cross headed by the local Orthodox Bishop of Kitros, Katerini and Mr. Platamonos George.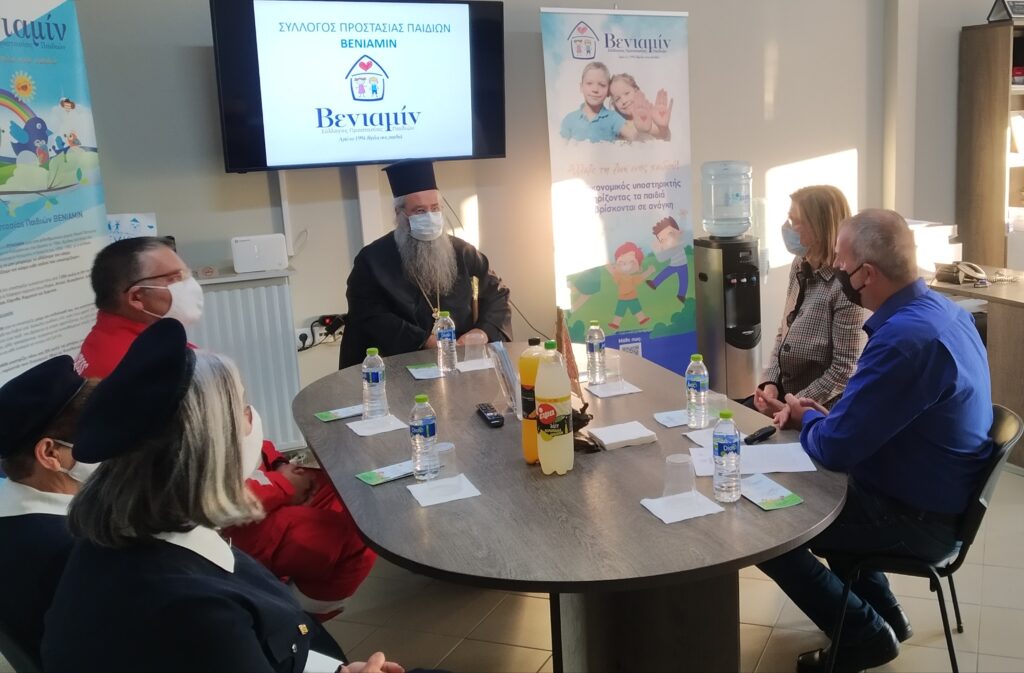 In the context of the visit, the Katerini Regional Department of the Hellenic Red Cross, through the local Bishop, offered FREE 740 pairs of children's shoes to cover the needs of the benefiting children of the club.
Then the BENJAMIN's President Petridis Aristides warmly thanked the bishop Georgios as well as the Red Cross team which consisted of Mr. Pagoura Andreas and the volunteers of the Nursing sector Mrs. Iliadou Nicoleta and Ioanna Tsipis, for the donation of 740 pairs of children's shoes and followed by a brief briefing on the actions, the project and the current needs of the BENJAMIN
With this initiative, the Most Reverend local Bishop Mr George and the other members of the Red Cross demonstrated their interest, social sensitivity and practical willingness to offer and help those in need.